The Los Angeles police department (LAPD) has directed its officers to collect the social media information of every civilian they interview, including individuals who are not arrested or accused of a crime, according to records shared with the Guardian.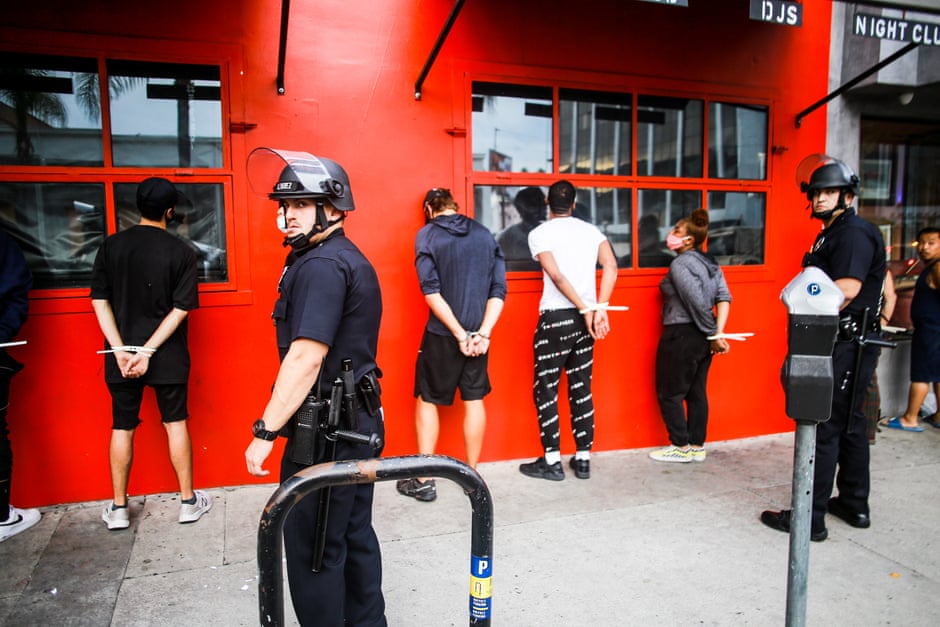 Copies of the "field interview cards" that police complete when they question civilians reveal that LAPD officers are instructed to record a civilian's Facebook, Instagram, Twitter and other social media accounts, alongside basic biographical information. An internal memo further shows that the police chief, Michel Moore, told employees that it was critical to collect the data for use in "investigations, arrests, and prosecutions", and warned that supervisors would review cards to ensure they were complete.
The documents, which were obtained by the not-for-profit organization the Brennan Center for Justice, have raised concerns about civil liberties and the potential for mass surveillance of civilians without justification.
"There are real dangers about police having all of this social media identifying information at their fingertips," said Rachel Levinson-Waldman, a deputy director at the Brennan Center, noting that the information was probably stored in a database that could be used for a wide range of purposes."
"
Furthermore, when police obtain social media usernames it opens the door for officers to monitor an individual's connections and "friends" online, creating additional privacy concerns. "It allows for a huge expansion of network surveillance," said Levinson-Waldman, noting how police and prosecutors have previously used Facebook photos and "likes" to make dubious or false allegations of criminal gang activity.
Hamid Khan of the Stop LAPD Spying Coalition noted that the LAPD also shares data with federal law enforcement agencies through "fusion centers", and has previously used "predictive policing" technologies that rely on data collected by officers in the field and which can criminalize communities of color.
"This is like stop and frisk," he said, of the use of field interview cards. "And this is happening with the clear goal of surveillance." The LAPD, he noted, has allowed officers to pose undercover to investigate groups, meaning officers can create fake social media accounts to infiltrate groups.
https://www.theguardian.com/us-news/2021/sep/08/revealed-los-angeles-police-officers-gathering-social-media